When I see styles I love, I react in a few ways. Screams of joy, a happy dance and the outfits, oh the outfits y'all. Mama see's all the many ways one can wear this peice and how I can bring a fresh take on rocking it. Leggings, I will admit, I wasn't a huge fan. However, never say never ;) Leggings can go bad real fast worn the wrong way. I won't harp on the unsavory details of what not to do whilst wearing leggings but Mama will certainly give you my tips to rocking them in oh so cute ways.
When I wear leggings it's all about finding that balance between comfort and looking pulled together. With that said, my first go to tip is to elevate your look by wearing something a little dressier with your leggings. In this case I'm rocking my gold oxfords. I know I'll be buried in something gold, I just LOVEEE!! I mean, rocking it certainly ups my swagger ( which we all need, right :) Ok, I digressed from the legging situation.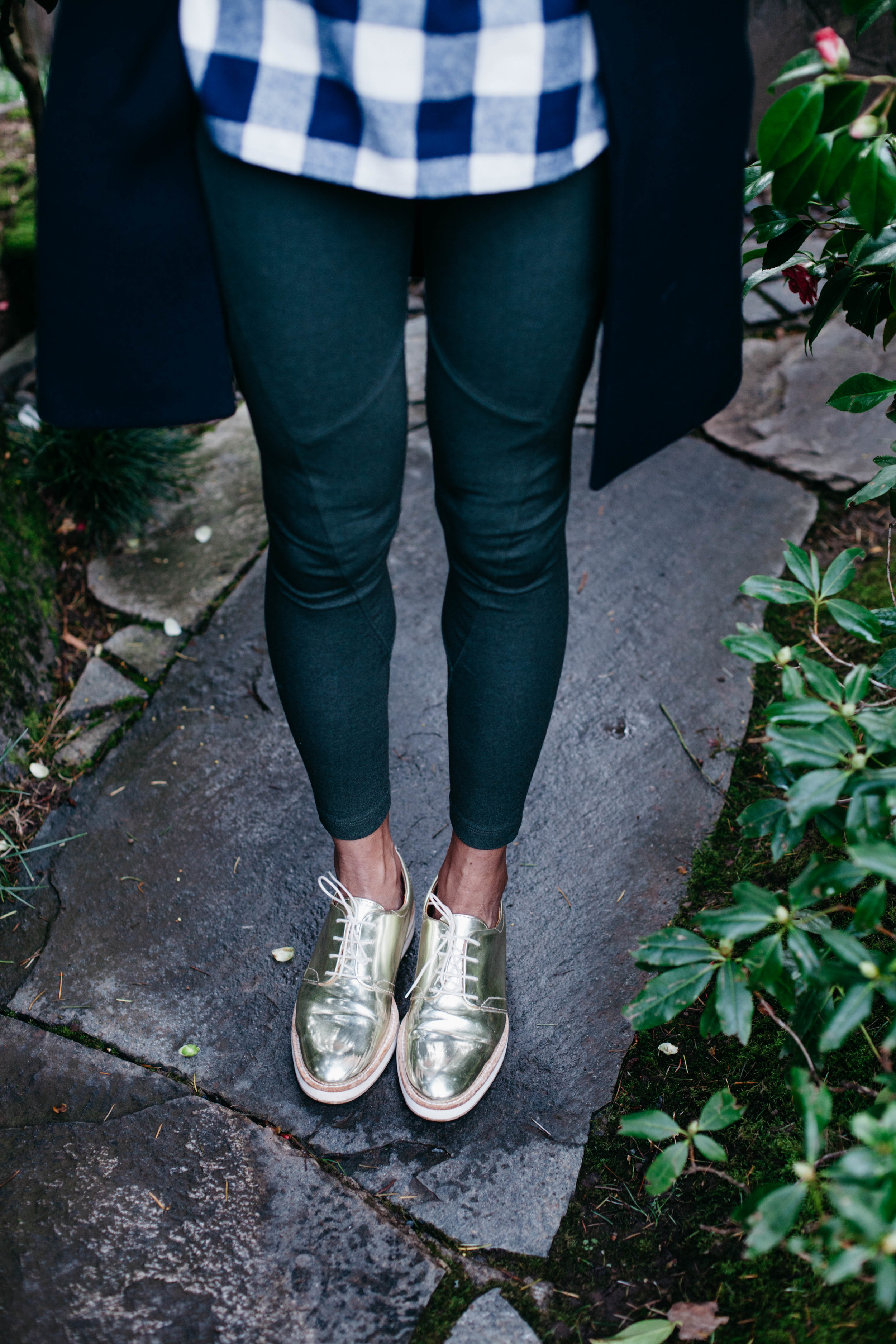 Proportion matters. Leggings for me is that style where the butt check happens on a regular when being worn. As in, can you see my butt? Is my shirt long enough to cover said butt :) The shirt should be long enough to cover your derriere but not so long that if you raised your hands in a "raise the roof" manner and we still don't see your booty, that means the top is too long. The top should cover the front assets completely. So if you want to wear a crop top layer it with a longer shirt, left open in a jacket like style. I mean this one ;)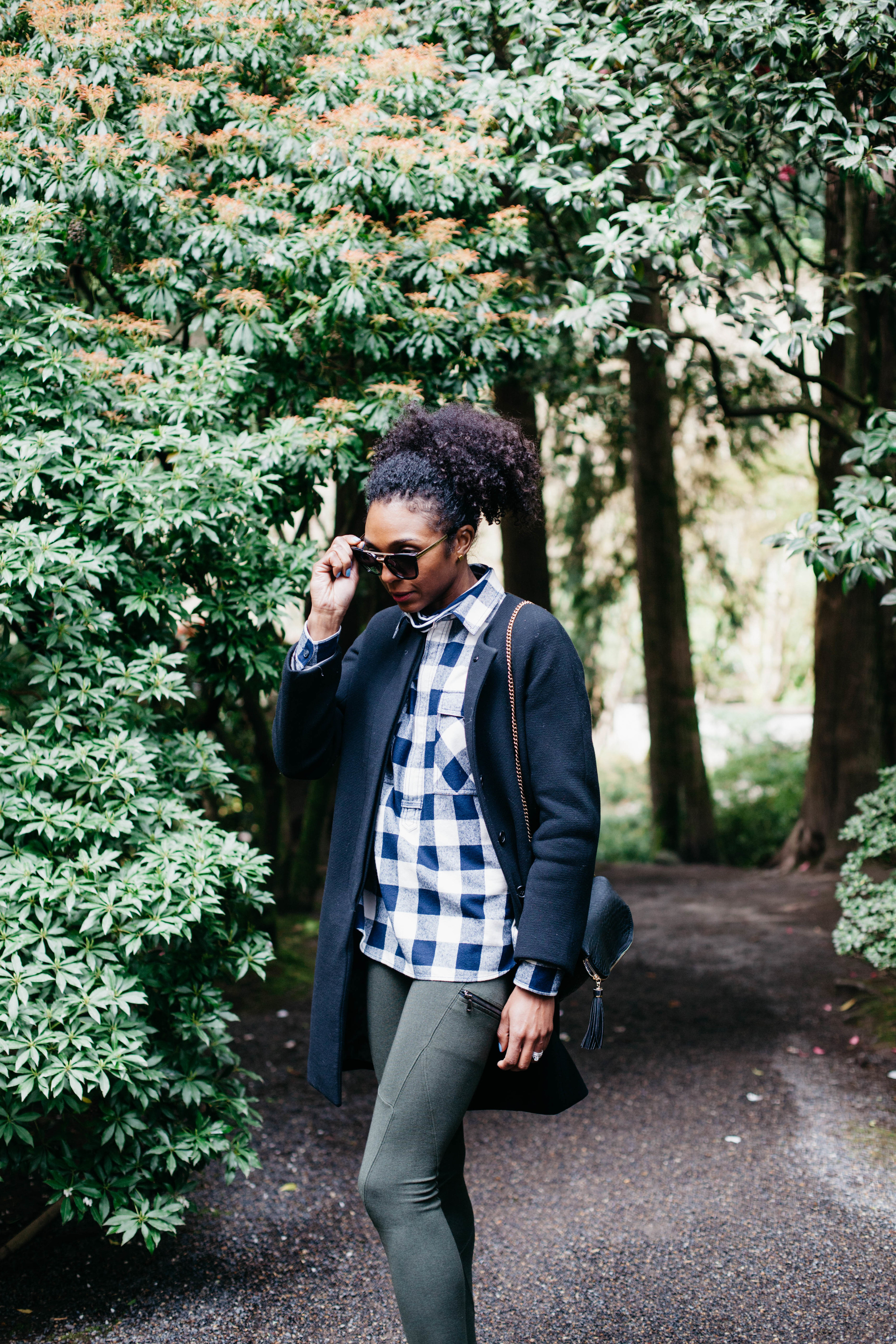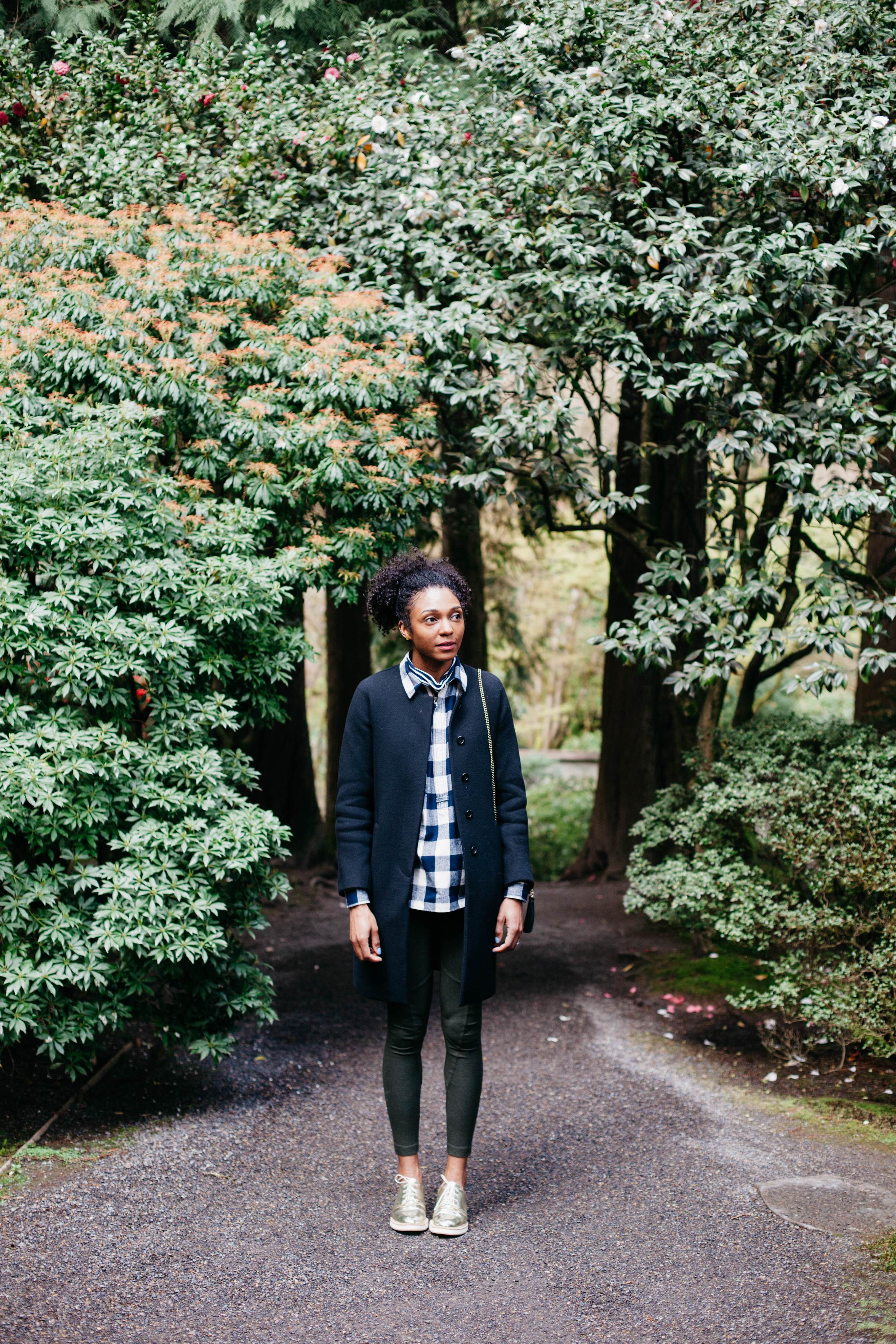 If it's too thin, feed it! Your leggings that is. Fabrics that have a bit more substance make your leggings fit better ( no bagging out) and holds all the goodness in ( looks fabulous). We like that! This particular one is a moto style and has a great mix of mostly Rayon, some Nylon and a bit of Lycra. It's a few years old and still works great. I couldn't find this brand to feature but I've provided my other loves. I'm a fan of this one and these. The price is great and you can wear the JCrew ones with boots come winter. Yes please :)
I have a bonus post coming your way tomorrow. It's all about my Portland work and play adventure with my girl Karen of Karen E Photography. If you want to learn how to hug in Portland I suggest you visit me tomorrow :) Cool as hell places to stay, pretty pretty photos and oh yeah, the food!! Need I say more. The love is real!! MUAH!