I'm giving a major a high five and the biggest LOVE to everyone that came out for the 1st Laura Tully Fashion Event! It was such a delight to see each of you and get the opportunity to hug you out!! Thank you so much to Angela and her awesome team at Pottery Barn for the beautiful space and to Nicole from Westward Coffee for the treats and "damn good" coffee. I also want to give a huge "I am so grateful" HUG to Nancy Buffington of Boise Speakwell for guiding me along the last few months to prepare for this "playshop". Nancy, thank you for working your brilliant magic on me and allowing me to speak to what I love.
I'm always thinking of what I can do to make my clients lives easier when it comes to getting dressed. I wanted to deliver real style tips/ tools that can be used to make choosing what we wear more deliberate and of course, fun! This event was made possible because of YOU! Thank you ALL for the amazing love and positive feedback!!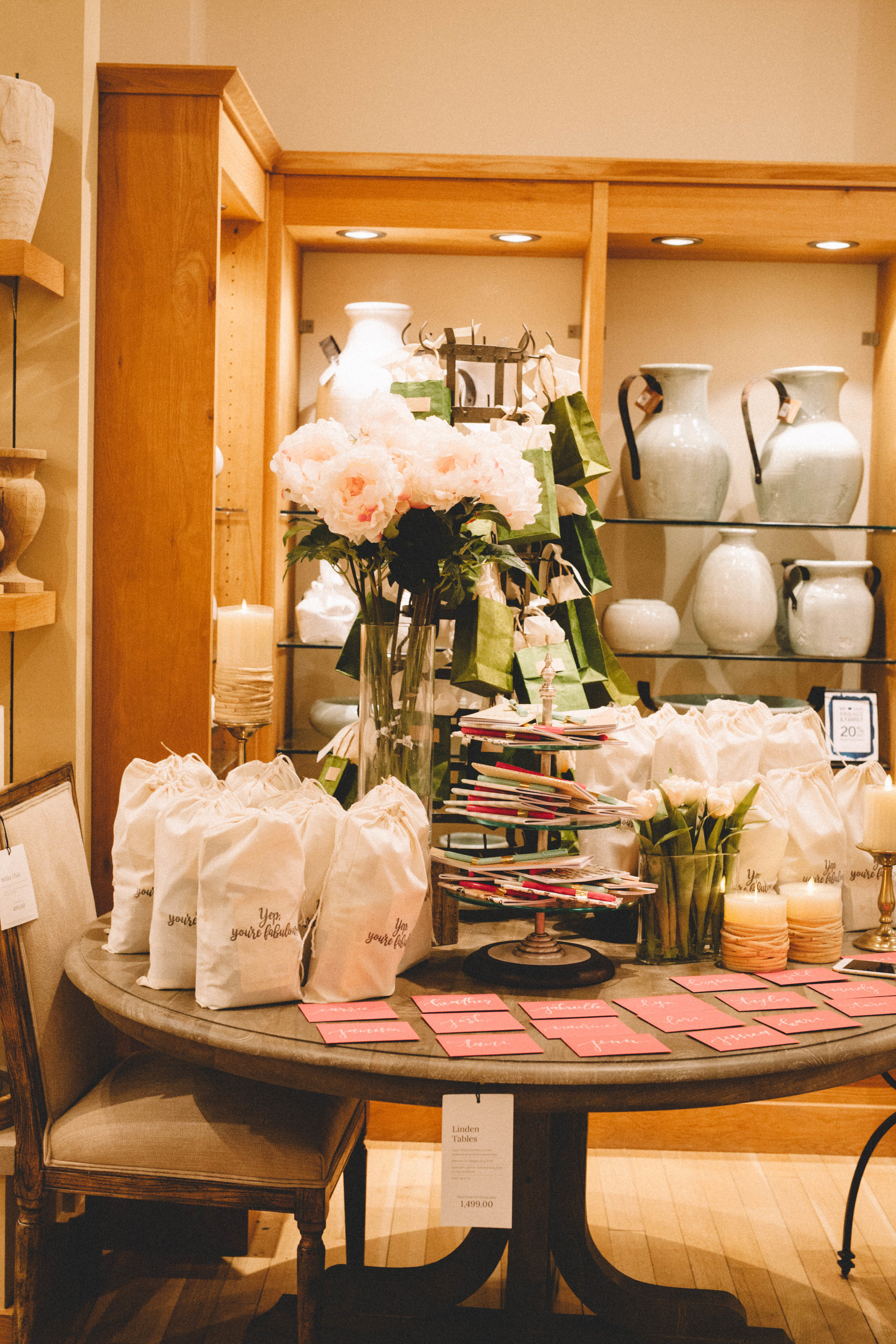 Yep, you're fabulous swag bag goodness was custom designed by Be Collective. That's right even the bag that holds your swag can have some seriously cute style.
Mama is filled with a fabulous list of ideas on how to make you look and feel your most amazing self. So yes, I will definitely host another event! I will let you know as soon as the happy details are set! Enjoy the pictures courtesy of Karen E Photo, you all looked fabulous!
"Courage starts with showing up and letting ourselves be seen." Brené Brown